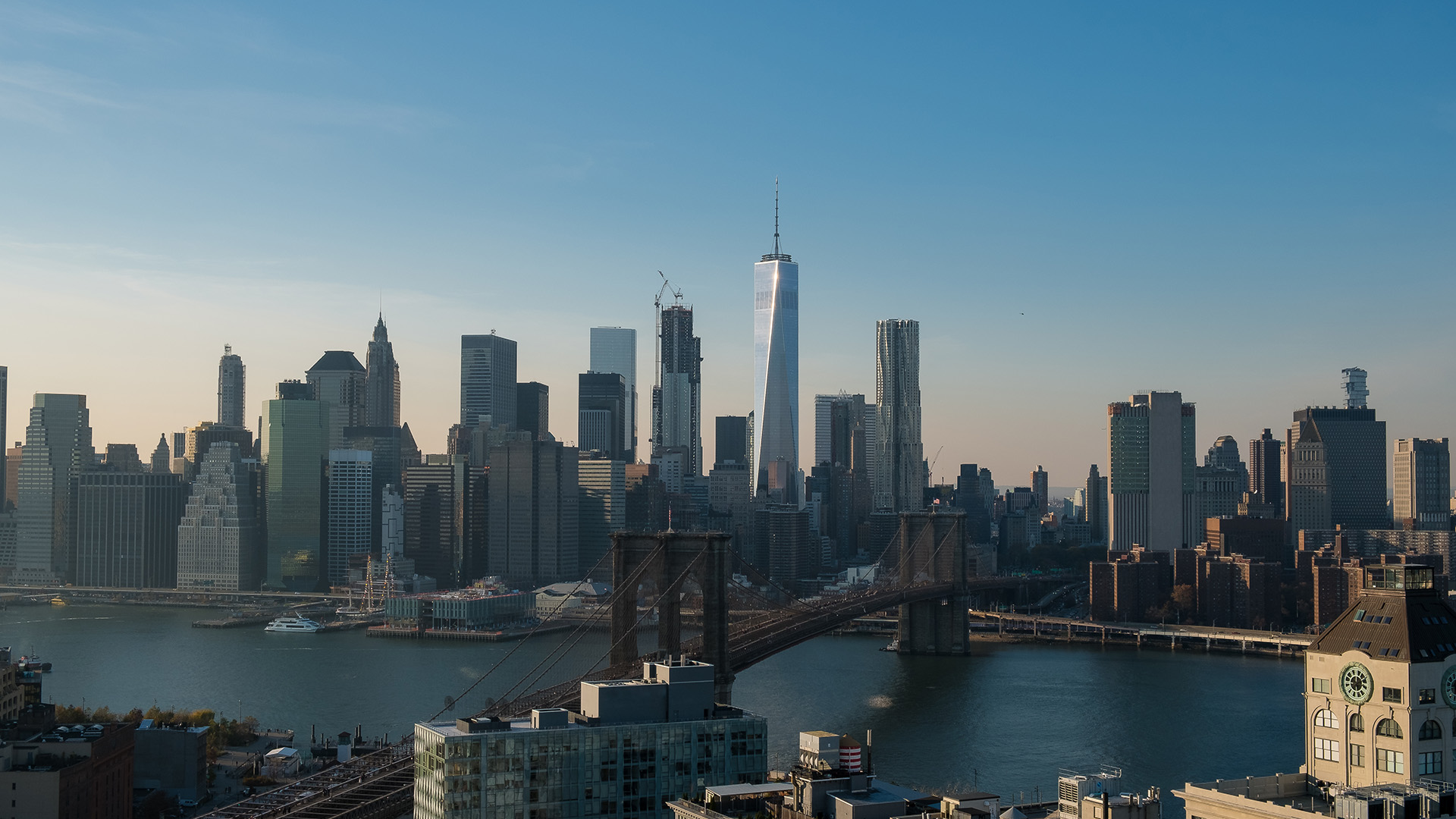 TERMS OF SERVICE for WEBSITE AND SOCIAL MEDIA SITES The Douglaston Companies
These Terms of Service ("Terms") are a LEGAL and BINDING AGREEMENT between YOU and The Douglaston Companies (sometimes called the "Companies", "we" or "us"). We are a group of related businesses including Douglaston Development LLC, Levine Builders, and Clinton Management LLC. Please review these Terms fully before you access and/or use the Companies' websites located at https://www.douglastondevelopment.com/, https://www.levinebuilders.com/, https://www.clintonmanagement.com/, https://level-bk.com/, https://1n4th.com/, https://ohmny.com/, and https://3elevennyc.com/ (the "Websites") and/or any of the Companies' social media sites (the "Social Media Sites").
By accessing and using any of our Websites and Social Media Sites (together, the "Sites"), you agree to be bound by these Terms. You are also bound to any additional terms, conditions and disclaimers that may be posted with respect to individual sections of any of the Sites. The additional terms and conditions include without limitation our Privacy Policy, found here.
If you do not agree to these Terms, you are directed to discontinue accessing and using the Sites. These Terms and our Privacy Policy may be changed or updated by the Companies from time to time without prior notice to you. Your continued access or use of the Sites after such changes or updates indicates your acceptance of the Terms and Privacy Policy as changed or updated. It is your responsibility to review these Terms regularly. These Terms were last updated on March 1, 2022.
Content on the Sites
Our Sites display and contain information and content including text, graphic designs, still images, videos, audio, multimedia and all other information in any and every format now existing or that may be created in the future (collectively, the "Content"). If you are dissatisfied with any of the Content contained on the Sites or with these Terms or the Privacy Policy, your sole and exclusive remedy is to discontinue accessing and using the Sites immediately.
Ownership, Copyrights and Trademarks
The Companies own and operate the Sites as well as its operating source code, object code, and the infrastructure used to provide the Content. The Companies own the Content, which is proprietary, provided that any Content, copyrights and trademarks that are used on the Sites that are not the property of the Companies are the property of their respective owners. The Sites and the Content are protected by United States copyright and trademark law and other applicable laws. Nothing contained in the Sites shall be construed as granting any license or any other rights to any copyright, trademark, patent or other property of the Companies to any person or entity, whether by implication, laches, estoppel, grant or otherwise. Any unauthorized use of Content may violate applicable law and shall be a violation of these Terms. In addition, your use of Content located on our Social Media Sites may violate the terms of the social media Platforms on which our Social Media Sites reside.
Conduct by Users
Conduct by any user that in the Companies' sole judgment restricts or inhibits any other user from using or enjoying the Sites shall not be permitted. The Companies reserve the right in their sole discretion to refuse access to the Sites to any user for any reason including without limitation a belief that the user has or may have violated these Terms, the Privacy Policy or any applicable laws.
ANY ATTEMPT BY ANY PERSON TO DELIBERATELY DAMAGE ANY OF THE SITES IS A VIOLATION OF CRIMINAL AND CIVIL LAWS. SHOULD SUCH AN ATTEMPT BE MADE BY A PERSON, THE COMPANIES RESERVE THE RIGHT TO SEEK MONETARY DAMAGES AND ALL OTHER AVAILABLE RELIEF FROM SUCH PERSON TO THE MAXIMUM EXTENT PERMITTED BY LAW.
Your access to and use of the Sites are subject to all applicable laws and regulations. You are solely responsible for all acts and omissions that occur during your access and use of the Sites. You agree not to access or use any of the Sites in any way that is unacceptable or illegal, as determined by the Companies in their sole discretion. Specifically and without limitation, you agree not to directly or indirectly do any of the following:
Gain unauthorized access to the Sites or otherwise hack the Sites;
Interfere with or disrupt the operation of the Sites;
Reproduce, distribute, modify, sell, license or repost any Content on websites or computer networks other than the Companies' Sites;
Use the Sites to post or transmit malicious computer codes including ransomware, malware, spyware, viruses, Trojan horses, worms, defects, date bombs, time bombs, or any other scripts, applications or programs of a destructive nature (collectively, "Virus");
Collect or use any information about users of the Sites, whether the information is personally identifiable or has been anonymized, de-identified and aggregated with information concerning other users of the Sites, or otherwise engage in data extraction or data mining;
Use the Social Media Sites to post or transmit material that (a) may be abusive, obscene, defamatory, harassing, offensive, vulgar, threatening or malicious; (b) is intended to be used for any unlawful purpose; (c) is false or misleading; or (d) that actually or potentially infringes the copyright, trademark, patent, trade secret or other right of the Companies or any other person or entity;
Restrict or inhibit any person from using or accessing the Sites;
Express or imply that any statements you make are endorsed by the Companies;
Use the Sites to transmit unsolicited email or text messages, spam or any other unsolicited commercial communication to, through or from the Sites;
Remove any copyright, trademark or other proprietary rights notices contained in the Sites or embedded in or attached to any Content;
Create a false identity or otherwise attempt to mislead any person as to the identity or origin of any communication;
Frame or mirror any portion of any of the Sites on any other website, social media platform, or app;
Modify, adapt, sublicense, translate, sell, reverse engineer, decompile or disassemble any portion of the Sites or their source code;
Attempt to do any of the foregoing;
Assist any other person to do any of the foregoing; and
Engage in any other activity that is in conflict with the spirit or intent of these Terms or the Privacy Policy, as determined by the Companies in their sole discretion.
Our Social Media Sites
The Companies maintain social media sites on independent third party websites and platforms ("Platforms") including without limitation Facebook, Instagram, LinkedIn, Twitter, TikTok and YouTube. We shall not be responsible for and we expressly disclaim any liability to, any person for accessing any links on our Social Media Sites to external websites, social media Platforms and other sites.
Your use of our Social Media Sites shall be subject to the privacy policy and all other applicable terms and conditions of each social media site and Platform in effect at the time. In addition, you shall remain subject to these Terms and our Privacy Policy.
The Companies do not routinely monitor the Social Media Sites. However, the Companies reserve the right to monitor them and to edit, modify or remove any text, image, video or other information ("User Content") that you or any other user of the Sites posts, submits or otherwise transmits to any of our Social Media Sites. Any exercise of this right shall not create an obligation for the Companies to monitor, edit, modify or remove any User Content located on the Social Media Sites.
Copyrights and Copyright Agent
Pursuant to Title 17, United States Code, Section 512, notifications of claimed copyright infringement on any of the Sites shall be sent to the Companies' designated agent. If you believe that your work has been used in a way that may constitute copyright infringement, you should furnish the following information by United States mail or email to the Companies' designated agent:
An electronic or physical signature of the person authorized to act on behalf of the owner of the copyright interest;
A description of the copyrighted work that you claim has been infringed;
A description of where the material that you claim is infringing is located on the Site;
Your address, telephone number, and email address;
A statement by you that you have a good faith belief that the disputed use is not authorized by the copyright owner, its agent, or the law; and
A statement by you, made under penalty of perjury, that the above information in your notice is accurate, and that you are the copyright owner or authorized to act on the copyright owner's behalf.
The Companies' designated agent for notices of claims of copyright infringement on any of the Sites is its copyright agent, who may be reached as follows:
By Mail:
The Douglaston Companies
7 Penn Plaza, Suite 600
New York, NY 10001
Attention: Jordyn Zitman
By Email:
Disclaimer of Warranty; Limitation of Liability
The Sites and all Content posted on the Sites or delivered to you from, through or via any of the Sites is provided to you "as is" and without any express or implied warranties of any kind, including without limitation without warranties of title, merchantability or fitness for a particular purpose. The Companies do not make any representations whatsoever about the suitability of the information or Content contained on the Sites for any purpose. You agree and understand that you must evaluate and bear all risks associated with accessing and using the Sites, including those risks associated with your reliance on the accuracy, thoroughness or utility of any Content or other information located on the Sites. The Companies shall not be liable for any loss or damage caused by your reliance thereon.
You agree that the Companies' maximum liability to you arising for any use of the Sites will be limited to the sum of $100.00 in the aggregate under any circumstances. Some jurisdictions do not allow the exclusion or limitation of incidental or consequential damages, so this limitation or exclusion may not apply to you.
IN NO EVENT SHALL THE COMPANIES OR THEIR AFFILIATES BE LIABLE FOR SPECIAL, DIRECT, INDIRECT, CONSEQUENTIAL, INCIDENTAL OR PUNITIVE DAMAGES OR LOST OR ANTICIPATED PROFITS RELATED TO ANY INFORMATION OR CONTENT LOCATED ON OR TRANSMITTED TO, THROUGH OR FROM THE SITES, WHETHER IN AN ACTION BASED ON CONTRACT, NEGLIGENCE, TORT, EQUITY OR ANY OTHER FORM OF RELIEF OR ACTION, OR WHETHER OR NOT ARISING OUT OF OR IN CONNECTION WITH THE USE OF INFORMATION OR CONTENT AVAILABLE FROM THE SITES OR WHETHER OR NOT ALLEGED TO HAVE BEEN CAUSED BY ERRORS OR OMISSIONS IN THE CONTENT OR OTHER INFORMATION CONTAINED ON THE SITES.
The Companies expressly disclaim any responsibility or liability based on or arising out of a violation of these Terms by any other user of the Sites. We are not responsible and we expressly disclaim all liability for any errors, omissions, technical inaccuracies or typographical errors in any Content or other information contained on the Sites. Although we strive to provide accurate information, we cannot and do not make any claims, promises, representations or guarantees about the accuracy, completeness, adequacy or appropriateness of the Content or other information contained in or linked to or from the Sites.
In no event shall the Companies be liable for any damage to your computer hardware, software or network which may occur as a direct or indirect result of your access to or use of the Sites including Content or information contained on the Sites, whether caused by a Virus or otherwise.
Third Party Content
The Sites provide hyperlinks to enable users to apply for employment online through a website owned and operated by PayComm, an unaffiliated company. Your use of PayComm's website including your online submission of an application for employment shall be subject to the privacy policy and all other applicable terms and conditions of PayComm and its websites in effect at the time. In addition, you shall remain subject to these Terms and our Privacy Policy. The Companies do not have any control over Paycomm and are not responsible for any information or results provided by or through Paycomm.
In addition, the Sites provide hyperlinks to enable users to apply online for apartment residences at properties owned or operated by the Companies through On-Site, a website owned and operated by RealPage, Inc., an unaffiliated company. When you use On-Site's website including your online submission of a rental application for housing, you shall be subject to the Privacy Policy, Terms and Conditions, and all other applicable rules of On- Site relating to its websites. In addition, you shall remain subject to these Terms and our Privacy Policy. The Companies do not have any control over On-Site and are not responsible for any information or results provided by or through On-Site.
Our Sites may also provide hyperlinks to other unaffiliated web pages, websites, social media sites and Platforms and other resources located on the Internet (collectively, "Third Party Content"). All Third Party Content is provided as a convenience to our users only. The Companies do have any control over any Third Party Content and do not endorse any Third Party Content. The Companies do not make any covenants, warranties or representations whatsoever about any Third Party Content. It is your sole responsibility to take any necessary precautions to ensure that any Third Party Content that you may choose to access and use is safe, appropriate and does not contain any inaccuracies, Viruses or other items of a destructive nature.
The Companies are not and shall not be responsible for any Third Party Content or for the consequences of your use of or reliance on any Third Party Content or for any advertising, products, services, information or other materials available on or through such Third Party Content. Your use of and access to Third Party Content shall be subject to the privacy policy and all other applicable terms and conditions of each website, social media site and Platform on which such Third Party Content is located. In addition, you shall remain bound by these Terms and our Privacy Policy.
Indemnification
You agree to indemnify, defend, and hold harmless the Companies and their members, managers, officers, directors, employees, agents, representatives and affiliates from and against all losses, expenses, damages, and costs including reasonable attorneys' and professionals' fees and expenses resulting from your violation of these Terms or the Privacy Policy and your compliance with, or legal matters associated with or arising out of, any subpoena or legal process that relates to you. The Companies reserve the right to assume, at your sole expense, the exclusive defense and control of any matter that is subject to indemnification by you. In such event, you agree to cooperate fully with the Companies in asserting any available defenses and in all other respects, at the Companies' request.
Termination of License
Your access to and use of the Sites is licensed to you and is not sold or otherwise conveyed to you. This license shall immediately and automatically terminate without notice upon your breach of these Terms or the Privacy Policy. In addition, the Companies may terminate this license immediately at any time at will and for the convenience of the Companies. If you do not abide by these Terms, you shall be prohibited from accessing or using the Sites.
Law Enforcement
The Companies fully cooperate with law enforcement personnel and agencies in identifying those who use the Sites for illegal activities. We reserve the right to release information to law enforcement agencies about a user: (a) whenever we believe that the user is or may be in violation of these Terms or the Privacy Policy; (b) as required by law or lawfully issued legal process including without limitation subpoenas, court orders, search warrants and other judicial process; (c) to prevent, detect, and investigate fraud, security breaches, potentially prohibited or illegal activities; (d) whenever we believe disclosure is necessary to prevent physical harm or financial loss; and/or (e) in connection with an investigation of suspected or actual illegal activity. In order for us to disclose any of your information, the request must be made under applicable law in writing and/or email. We may use your information to protect our trademarks, enforce these Terms and/or comply with applicable laws.
General Legal Provisions
You and the Companies have agreed to these Terms within the State of New York for all purposes. Your access to and use of the Companies' Sites are deemed to have been provided to you within the State of New York.
All disputes arising out of, under, or in connection with these Terms including without limitation, their validity, interpretation, performance or breach will be adjudicated exclusively in the United States District Court for the Southern District of New York or in the state courts located in New York County, State of New York. You expressly consent to the exclusive jurisdiction of such courts over you. You expressly waive any claim of inconvenient forum (forum non conveniens). You agree to reimburse the Companies for their reasonable legal and professional fees and expenses of instituting or defending a lawsuit against you, by you and/or relating to you. These Terms and their validity and effect will be interpreted under and governed by the laws of the State of New York in all respects, without regard to principles of conflicts of laws or statutes.
The Sites are to be accessed and used exclusively in the United States. You shall not access or use the Sites outside the United States. The Companies do not engage in commercial activity in any jurisdiction outside the United States and accordingly, the Companies shall not be subject to the laws of any jurisdiction other than the United States.
These Terms, the Privacy Policy and any other operating rules or terms posted on the Sites constitute the entire agreement between the Companies and you, and supersede all previous written or oral agreements between the Companies and you. No action or inaction by the Companies may be construed as a waiver of these Terms or any part thereof. If any of the provisions of these Terms are held to be unenforceable by a court having competent jurisdiction, the remainder of these Terms will continue in full force and effect. The information contained on the Sites may be changed at any time without any prior notification or obligation.
Copyright © 2022 by The Douglaston Companies. All Content contained in and on the Companies' Sites is intellectual property belonging exclusively to the Companies and/or the respective owners thereof, and is protected by federal and state copyright and other laws and international laws and treaties. Any copying, republication, redistribution or public performance of the Content is strictly prohibited. The Companies enforce their copyright, trademark and other legal rights and interests to the maximum extent permitted under the law. All rights of the Companies are expressly reserved.